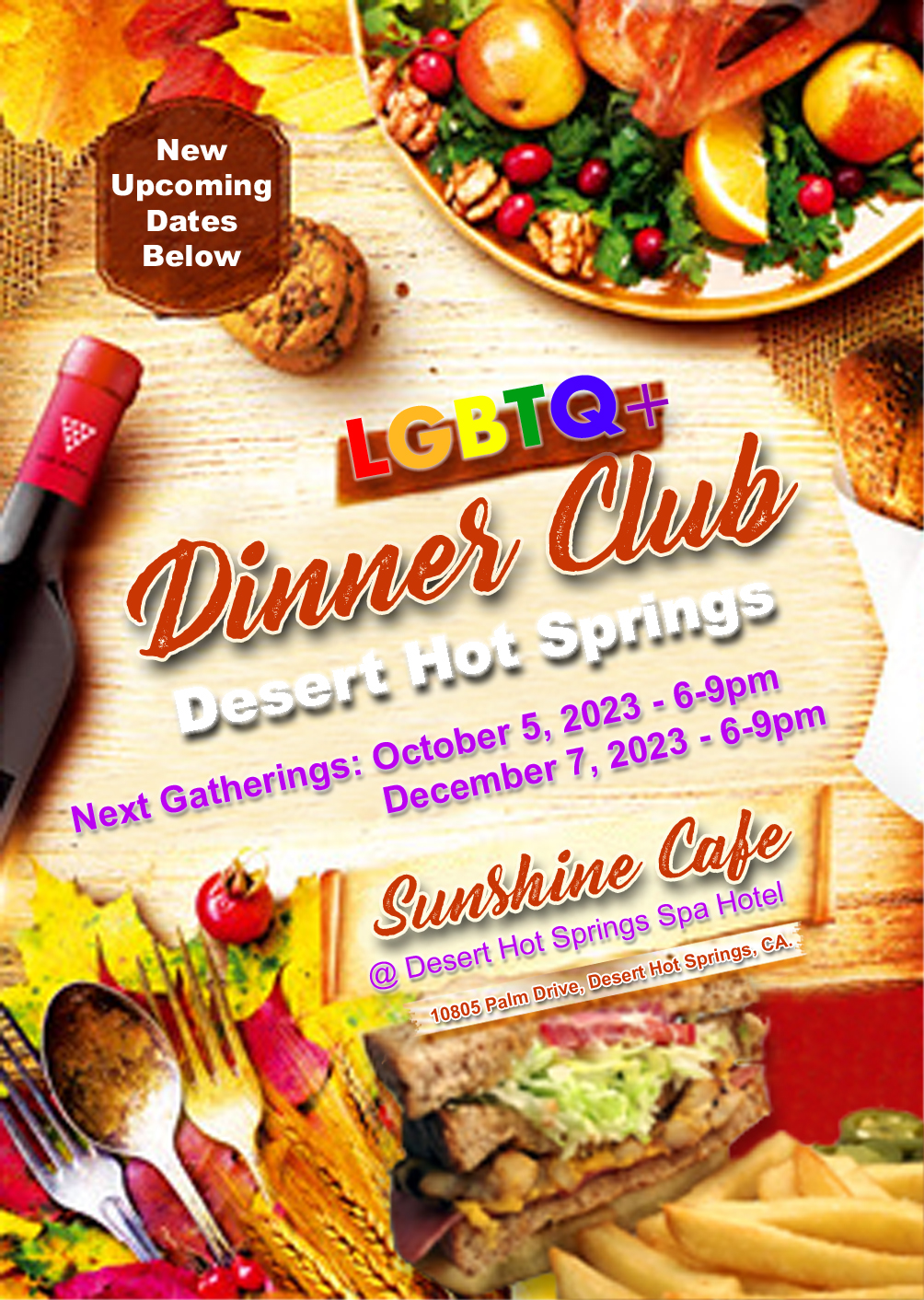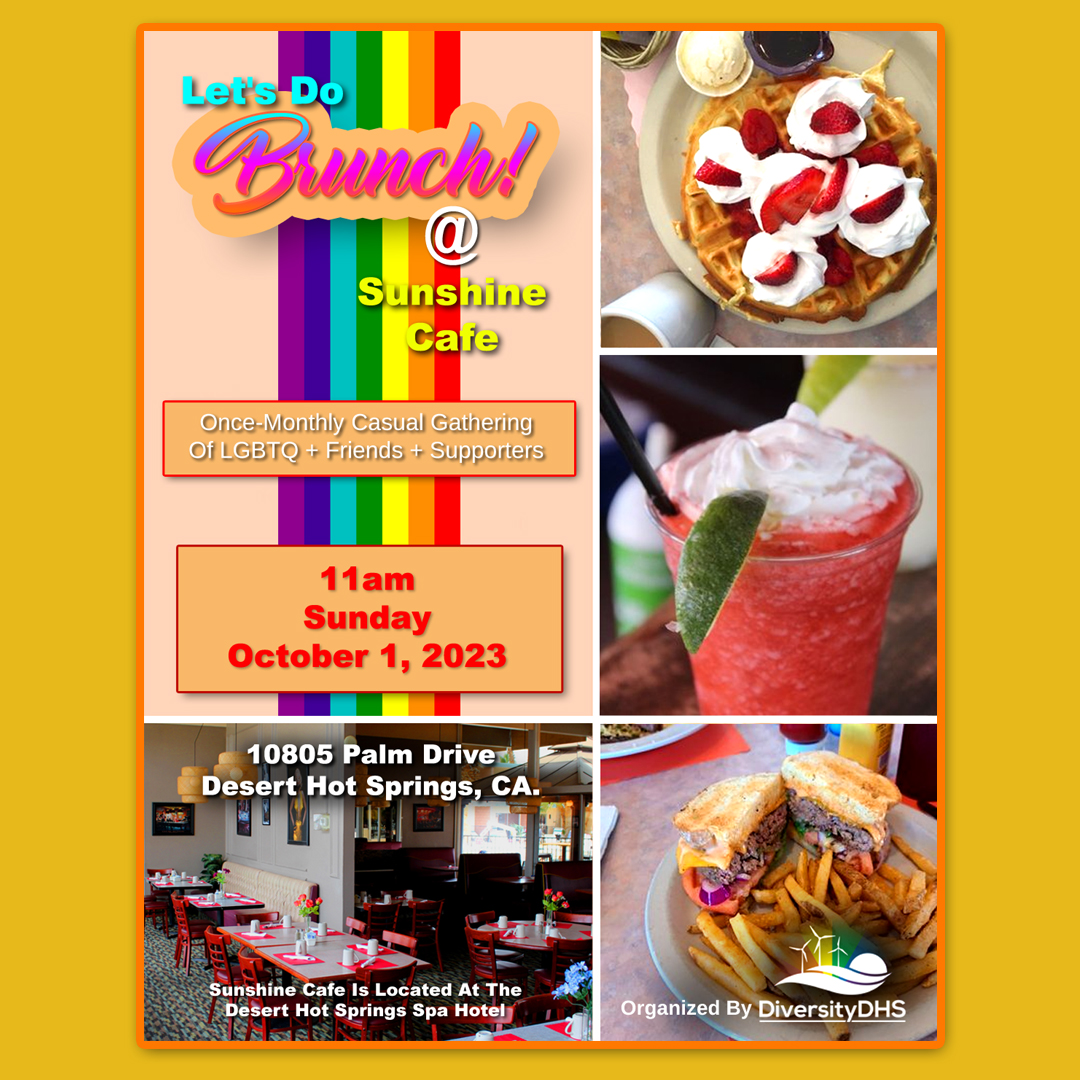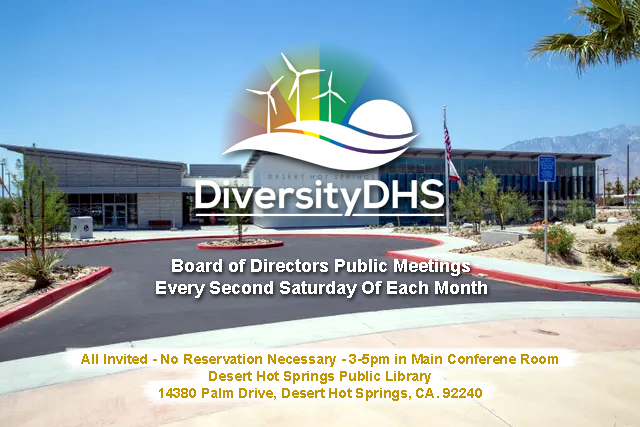 14Did you know that DiversityDHS Board of Directors Meetings Are Open To The Public?
No Reservation Necessary. Simply Come To The Desert Hot Springs Public Library
On Any Second Saturday Of Every Month Between 3-5pm
THE NEXT IN-PERSON MEETING WILL BE HELD ON October 14th, 2023
14380 Palm Drive, Desert Hot Springs, CA. 92240
Welcome to DiversityDHS!
DiversityDHS is a fully qualified 501(c)(3) non-profit, charitable, social and community benefit organization dedicated to uplifting and betterment of the LGBTQ community of Desert Hot Springs.
Here you will find information about our objectives, Board of Directors, and upcoming events.
You can also join our email distribution list or submit your name for fun volunteer activities like walking in the Palm Springs Gay Pride Parade, planning a big party, offer your talents and skills to our organization or simply enjoy the support, friendship and connection to other kindred spirits you will find among us here at DiversityDHS.