Modern Men Coachella Valley Men's Chorus
Coachella Valley Modern Men Chorus sings opening performance at DiversityDHS 2017 Pride Festival
Modern Men perform a classic favorite 'Just The Way You Look Tonight' before live audience at DiversityDHS first Pride Festival at Cabot's Pueblo Museum in Desert Hot Springs, November 18, 2017

Posted by Jay Cooley on Monday, November 20, 2017
KeishaD
Local legend and all-around everyone's favorite KeishaD performs in her signature style.
Keisha D performs on stage at DiversityDHS Pride Festival At Cabot's Pueblo Museum, November 18, 2017

Posted by Jay Cooley on Monday, November 20, 2017
Festival goers enjoying their afternoon at DiversityDHS Pride Festival at Cabot's Pueblo Museum in Desert Hot Springs, November 18, 2017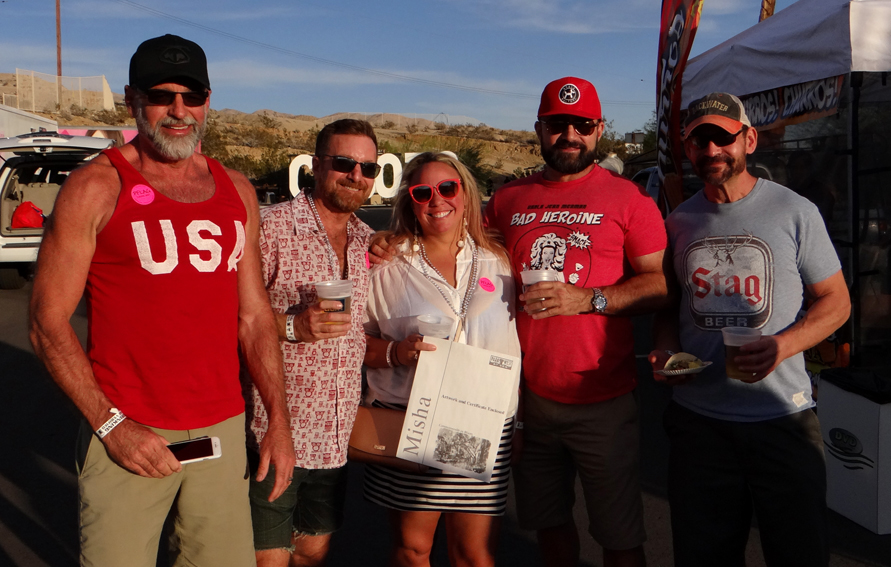 Guide Dogs of the Desert organization pose with their Silver Poodle service dogs at the Desert Hot Springs Pride Festival.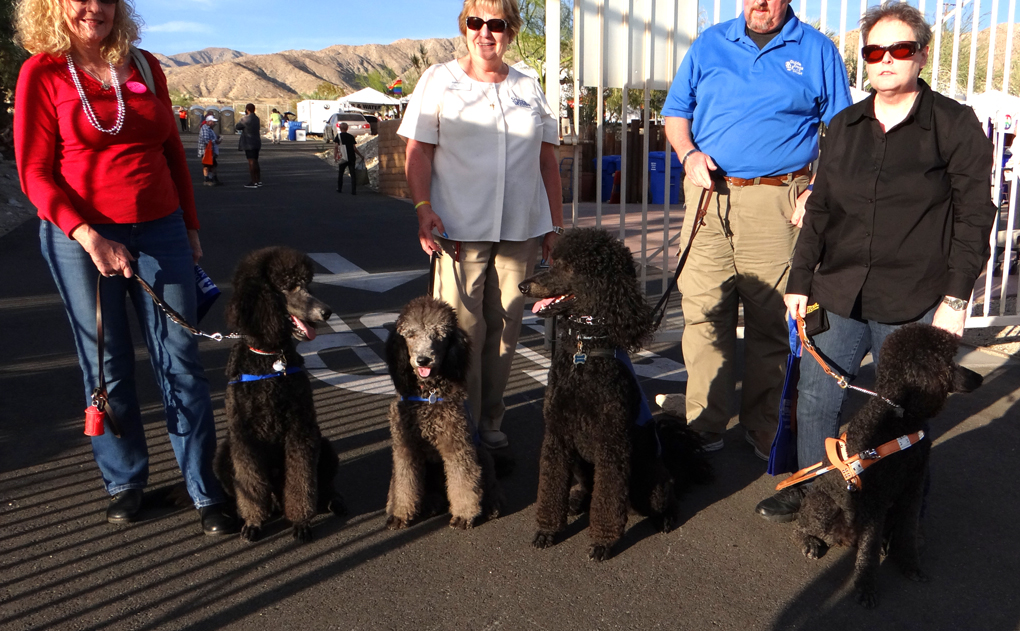 Spa City shuttle bus awaiting passengers in front of the Desert Hot Springs Pride Festival grounds at Cabot's Pueblo Museum.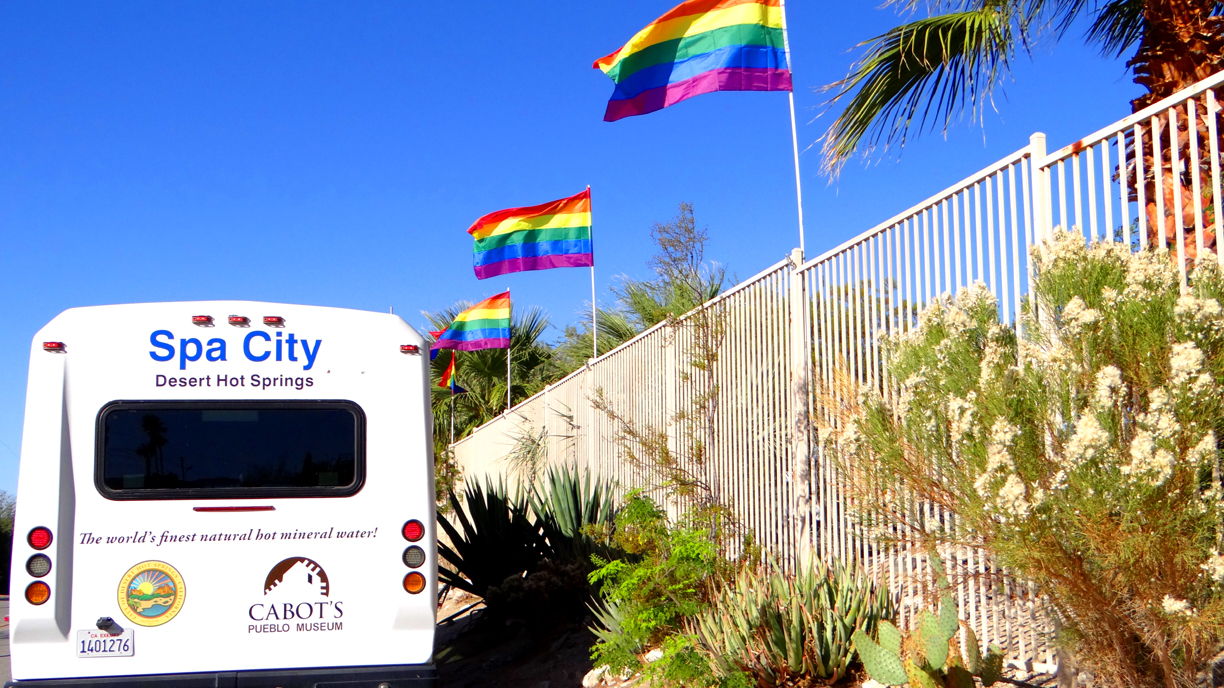 Palm Springs Mayor Robert Moon (left) and DiversityDHS President Sam Messler enjoying an LOL! moment.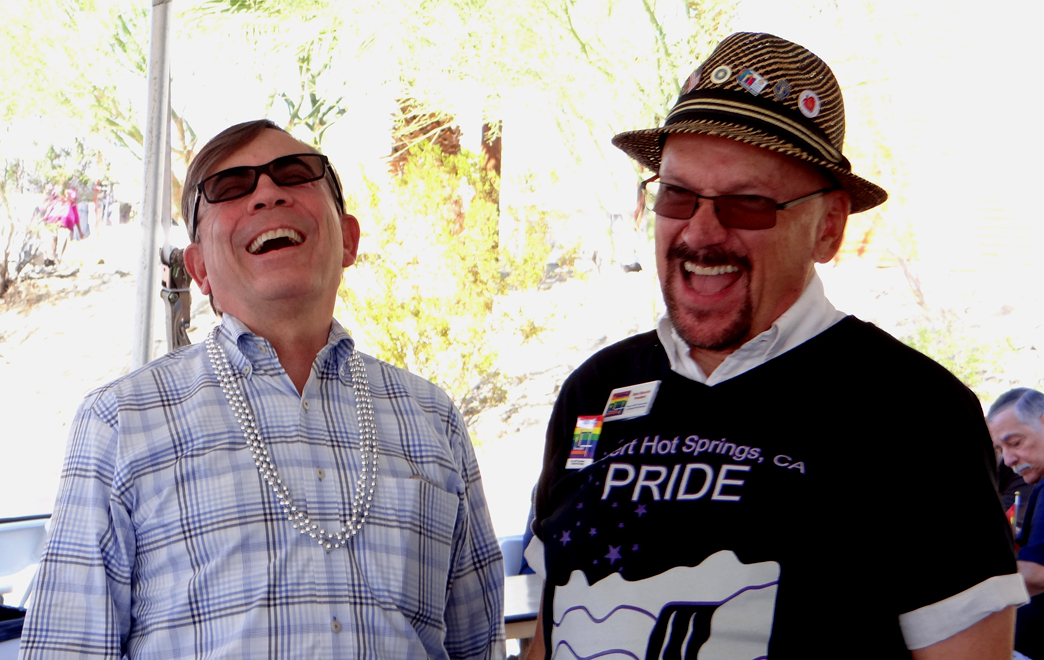 'Modern Men' The Coachella Valley Men's Chorus pose for a group photo before the larger than life statue of 'Waokiye' also known as 'The Helper' in Lakota Sioux tradition.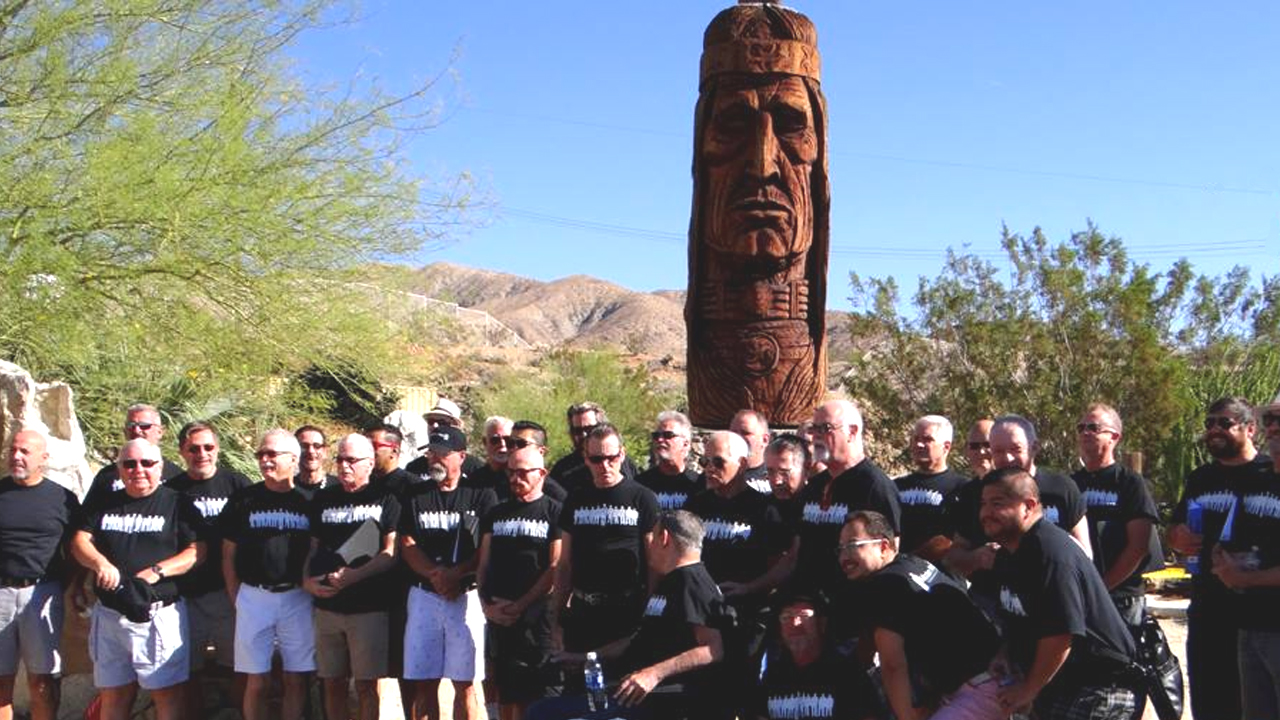 Former DiversityDHS President Sam Messler conducts interview with KESQ Television reporter at the first ever Desert Hot Springs DiversityDHS Pride Festival.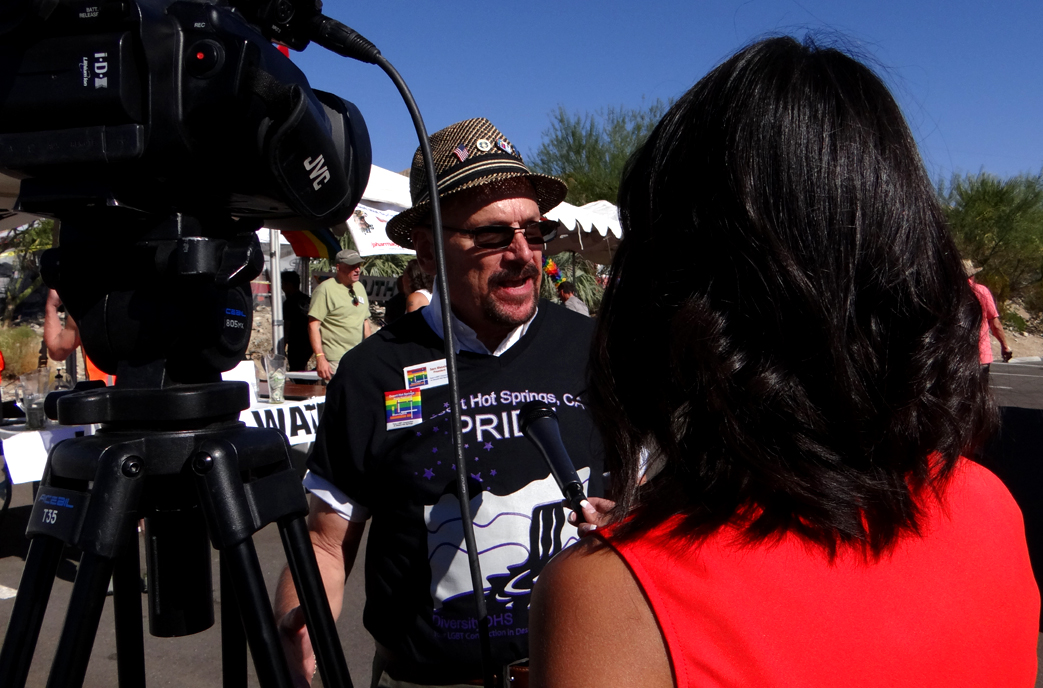 Inaugural opening statement and presentation before audience includes Desert Hot Springs Mayor Scott Matas (left), DHS City Council to his right and further right the entire Board of Directors and President of DiversityDHS.

Social Media Live Video Coverage By Nicholas Snow
At DiversityDHS Pride taking place at Cabot's Pueblo Museum until 5 p.m. today, Nov 18. Follow your GPS to the museum, follow the Event Parking signs, and take the free shuttle to the free event! In this broadcast, the fabulous Modern Men men's chorus.

Posted by Nicholas Snow on Saturday, November 18, 2017
What a fabulous day to express some pride! Nicholas Snow and #PromoHomoTV are LIVE!

Posted by Nicholas Snow on Saturday, November 18, 2017
Keisha D performs LIVE at DiversityDHS Pride Festival in Desert Hot Springs at Cabot's Pueblo Museum. #PromoHomoTV with Nicholas Snow

Posted by Nicholas Snow on Saturday, November 18, 2017
2017 Festival Fundraising Parties and Events
Click Here