This popular event is scheduled to resume again after nearly two years in hiatus. We have added new locations and a wider variety of settings to suit more diverse tastes. 
Our next date for Drag Bingo is hosted at The Barracks Bar In
Cathedral City
The Barracks
67625 East Palm Canyon Drive
Cathedral City, CA. 92234
Saturday, April 9th, 2022
2:30pm – 5:00pm

Stay Tuned For Future Dates At
Our Original Host Location.


Trunks Bar
36737 Cathedral Canyon Drive
Cathedral City, CA.
Price for Bingo Game
 6 Rounds of Bingo for $15
$15 gets you 6 Bingo Playing Cards with 3 Bingo grids to play for each round. This give you 18 chances to win a Bingo! Each round will feature a different way to win (whether it's basic bingo, black out, etc…)! Each round we play, the cash winnings go up! Come find out if you have the winning card.
Price for 50/50 Bingo Round
 Play an additional round of 50/50 Bingo for $5
For $5 extra, you'll receive a additional 50/50 bingo card!  This 7th BONUS round with enter you in a chance to win HALF of all the money made by all the players whom also purchased a 50/50 Bingo card.  The more people who play this round, the LARGER the money pot will be! 
Price for Raffle Tickets
 1 Ticket for $1
6 Tickets for $5
15 tickets for $10
Aside from the Bingo Games, we will have a couple of tables set up with LOTS of prizes to win!  Each prize will have an entry cup next to it.  All you have to do is place one of your raffle tickets in the cup next to the prize(s) you desire.  We will call out the winning raffle numbers between the rounds of bingo and at the end of the 50/50 bingo round.  You could walk away with some FABULOUS prizes!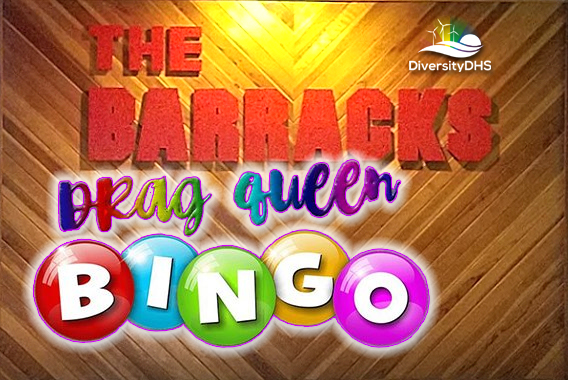 PLEASE NOTE: For indoor settings, mask rules vary widely from jurisdiction to jurisdiction.